Business in the Community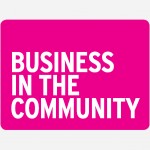 Business in the Community stands for responsible business.
We are a unique business movement – the largest business-led charity of its kind – committed to building resilient communities, diverse workplaces and a more sustainable future. We work locally, nationally and internationally with members to transform businesses and transform communities. We believe that responsible leadership is the ability to balance doing both.
With a membership of over 850 companies, engagement in 10,700 organisations internationally and an employee reach of 14.7 million, Business in the Community is raising the benchmark for responsible business practice
We have five campaign areas on which we ask members to work with us, that impact in the workplace, marketplace and community. We offer a range of services that challenge, support and inspire members and help transform their businesses, such as Responsible Business Awards, benchmarking, bespoke advisory services and access to leadership networks and events.
Business in the Community is one of the Prince's Charities, a group of not-for-profit organisations of which The Prince of Wales is President. www.bitc.org.uk.
Business in the Community 44-60 Richardshaw Lane Pudsey Leeds LS28 6BN Tel:  0113 205 8200
www.bitc.org.uk